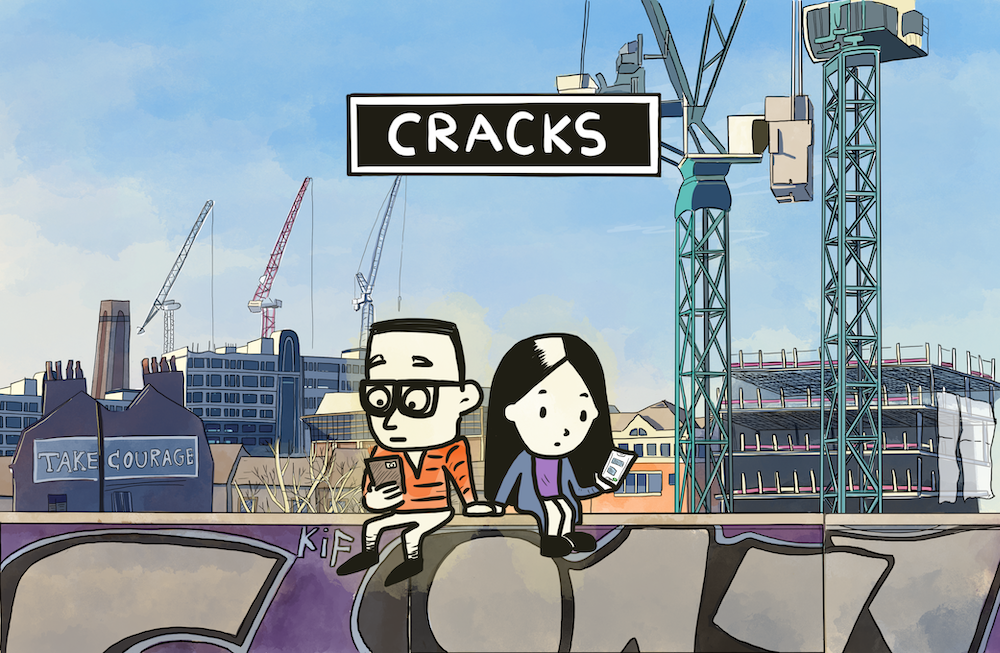 Cracks
A downloadable game for Windows
Cracks is a single player side-scrolling platformer following the couple Liam and Lana, as they navigate the highs, lows and struggles of their relationship. Their relationship is part of the game, where their level of cooperation depends on how connected they are.
Join them on their adventures through the city of London and learn how you can overcome the biggest obstacles as a team, whether it's dealing with overbearing store clerks, or finding seats together on the tube. Experience the joy of doing even the most mundane chores together, and grieve with them when their arguments turn ugly and they are unable to work together on the smallest task.

Previously known as This is Reality.

This project is still in early stages, and the future of it is still quite uncertain. Any feedback or support is much appreciated. We have a mailing list at https://scribblescape.com and updates are posted on https://twitter.com/scribblescape
Download
Download
cracks-windows-14-june-2021.zip
301 MB
Comments
Log in with itch.io to leave a comment.
Really great game with nice art! This game is featured on my Week's Top 5! Check my video!
Oh wow, thanks for playing! It's so awesome to see other people playing our game.
I noticed the music went a bit weird in places, was that a problem you found throughout the game? I haven't noticed that before, but will keep an eye out for it.
Also, there are some really good games in that list, thanks for letting me know about them
You played it! Thank you so much!
We're working hard to smooth over the rough edges, as this is still very early stages, but thank you for checking it out <3